Getting to Montserrat
Montserrat is easily accessible by air or sea from Antigua, which serves as Montserrat's international gateway.


By Air

SVG Airline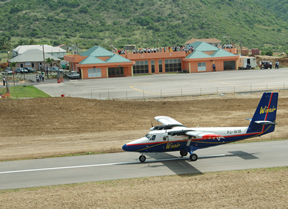 This airline offers three daily return flights with guaranteed seat provisions. The one-way airfare per passenger will be US$74 (EC$200) plus taxes and the time schedule for the guaranteed flights will be as follows:
Morning sector - Everyday
Departure from Antigua: 7:00 A.M.
Departure from Montserrat: 7:30 A.M.

Midday sector - Wed, Fri, Sat & Sun
Departure from Antigua: 12:00 P.M.
Departure from Montserrat: 12:30 P.M.

Afternoon sector - Everyday
Departure from Antigua: 5:00 P.M. Departure from Montserrat: 5:30 P.M.

Note that the check-in desk for SVG Air in Antigua is adjacent to the LIAT check in area (keep right when you exit the Antigua Customs Hall)
SVG Air can also add non-guaranteed flights and/or charters to Antigua and neighboring island based on requests and on market demand. You can book your flight online by going to http://www.montserrat-flights.com or http://www.antigua-flights.com or by contacting them for reservations and flight information at:
SVG Airline
Monair (in Montserrat)
Tel: (664) 491 4200
Email: monair@candw.ms
Website: www.montserrat-flights.com
Express Handlers (in Antigua)
Tel: (268) 562 7183
E-mail: expresshandlers@gmail.com.
SVG's Head Office
St. Vincent
Tel: (784) 457 5124
Email: abm-air@svgair.com


---
Fly Montserrat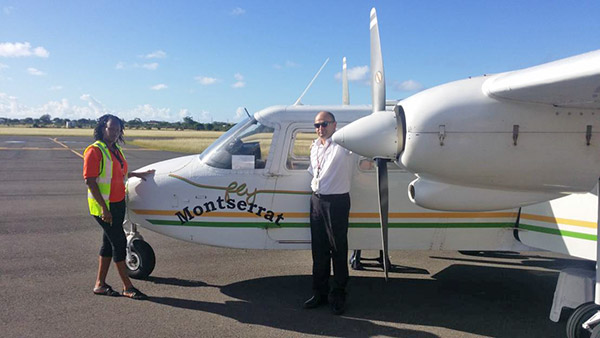 This Montserrat based airline offers scheduled and charter flights in and out of Montserrat using three (3) nine-seater Britten Norman Islander aircrafts. The airline currently has several return scheduled flights between Montserrat and Antigua and can add additional flights based on demand.

Scheduled flights can be booked online via their website (www.flymontserrat.com/) and the airline's check in counter is at the LIAT's desk adjacent to SVG air's desk in Antigua (head right when you exit the customs hall at the VC Bird Airport). Please note that fares on most flights on Fly Montserrat have been reduced to US$74 plus taxes one way
Fly Montserrat also offers on-demand charters to Antigua, Anguilla, Guadeloupe, St Kitts, Tortola and other islands (see their website for complete list of islands). Day trips from these neighbouring islands, freight movements and round-the-island flyover trips can also be arranged.
Fly Montserrat
P.O. Box 225
Montserrat BWI
Tel: (664) 491-3434
Email: info@flymontserrat.com
Website: www.flymontserrat.com


---
By Sea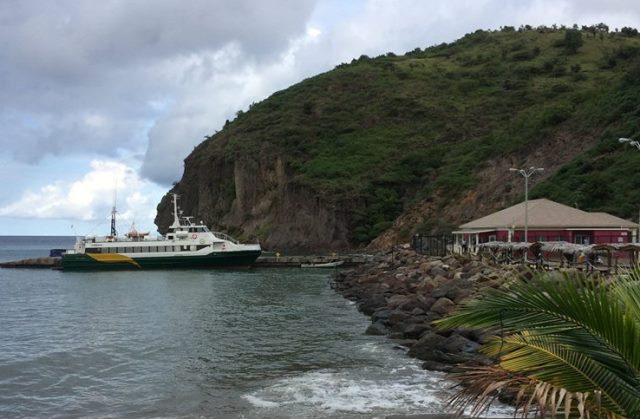 Montserrat is also easily accessible by sea from Antigua, with a ferry operating 5 days a week from Heritage Quay in Antigua. No advance bookings are required and the current schedule and further details can be found at www.visitmontserrat.com